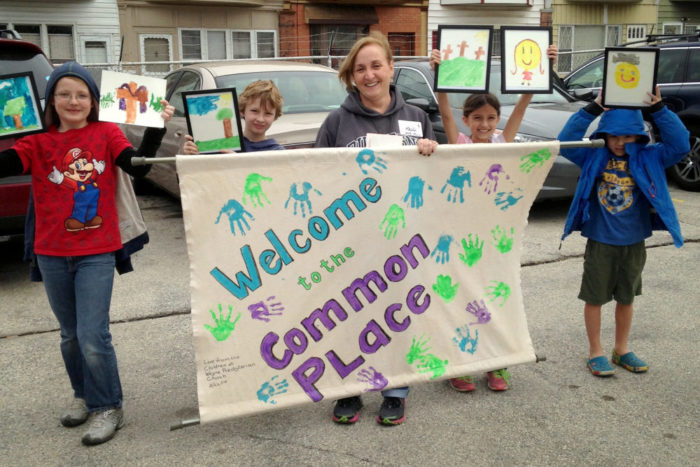 The Common Place is a sacred space to do life together that serves the Southwest Philadelphia community through faith, education, and support.
The Common Place seeks to offer holistic care to the children and families of Southwest Philadelphia. Located at the corner of 58th Street and Chester Avenue, we are a shared space where various organizations come together to meet spiritual, educational, and social support needs. With two worshiping communities, an arts-based after school program, social services, and community events, The Common Place is a sacred space to do life together.
The Common Place is a ministry of Wayne Presbyterian Church (Wayne, PA), a congregation of the Presbyterian Church (USA). We are a faith-based organization that welcomes all people, including those of other religious traditions, into the inclusive love of God made known to us in Jesus Christ.
Our Mission Statement:
The Common Place serves children and their families in Southwest Philadelphia through educational programs, social service, collaboration, and faith formation.
We provide equal opportunity services.