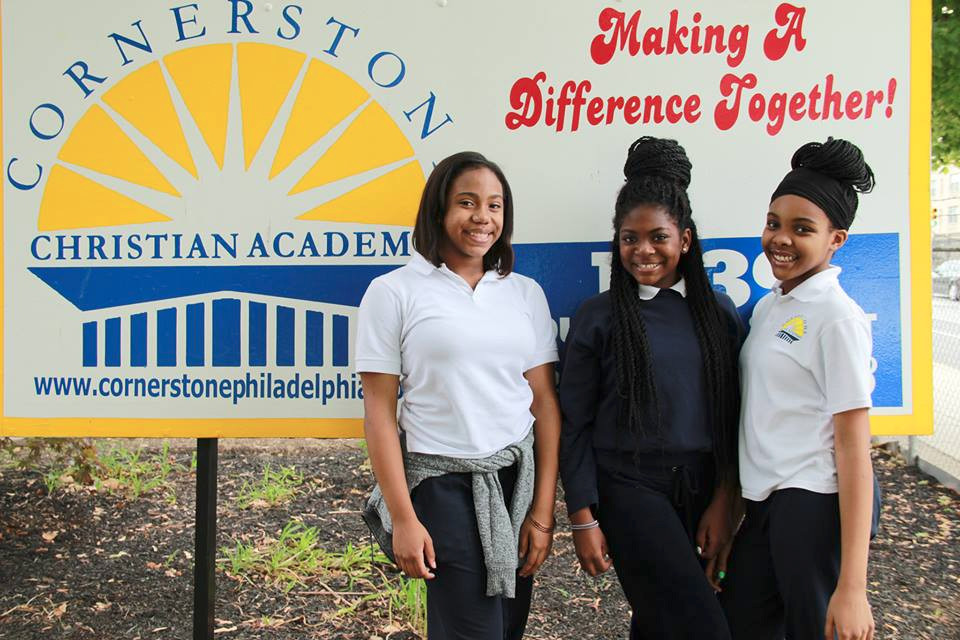 Cornerstone Christian Academy is a private independent school that has served Southwest Philadelphia since 1988. It offers a full academic program for Kindergarten through 8th grade in hopes of educating the children of Southwest Philadelphia, including those from at-risk neighborhoods, in an environment that provides the highest standards for academic achievement and spiritual development.
Cornerstone has been a long-standing mission partner of Wayne Presbyterian Church. Over the years the two organizations have worked together in serving the Southwest Philadelphia community. Most recently, Cornerstone has joined The Common Place by leasing offices in the newly renovated building. Cornerstone's Development Offices are located on the second floor of the space while school events such as chapel, luncheons, and meetings occur on the lower level.
For more information about Cornerstone Christian Academy, or to enroll, please visit
the school's website
or contact the main office at 215.724.6858.