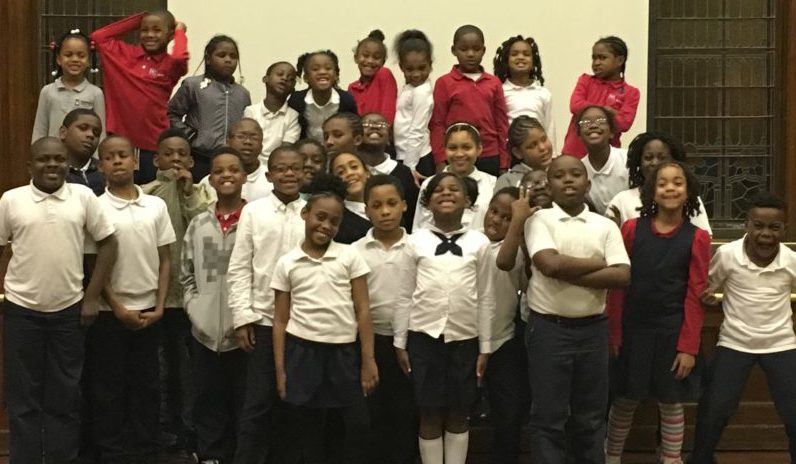 The Common Place Scholars is an after school arts and enrichment program that serves students of the Southwest Philadelphia community. We provide quality faith-based arts education and academic enrichment to students from Kindergarten through 8th grade. Students have the opportunity to participate in a variety of art programs such as dance, photography, visual arts, etc. We also provide academic support through homework help and one-to-one tutoring.
The Common Place Scholars Enrichment Program follows the mission of The Common Place. We provide a sacred place for students to do life together. Through faith development and arts-based programming we stand with the Southwest Philadelphia community in supporting youth and inspiring them to reach their highest potential.
Hours of Operation
The Common Place Scholars Enrichment Program is open Monday through Friday from the close of each school day until 6:00 pm. If school is closed during the day due to inclement weather or another emergency, The Common Place Scholars After School Program is closed.
Become a Scholar
Becoming a Common Place Scholar is easy! Simply start your application online or download a registration packet. Please submit completed registration packets by email to scholars@thecommonplacephilly.org or by U.S. Mail to:
The Common Place Scholars
Attn: Huan Baum, Program Coordinator
P.O. Box 5415
Philadelphia, PA 19143
Tuition for the Scholars Enrichment Program is below the median price for programs in Southwest Philadelphia. Scholarships and tuition assistance are available. Please contact Huan Baum at programdirector@thecommonplacephilly.org for more information.
Volunteer
"I volunteer for the Scholars after school program because I think it is the most effective thing I can do to make a difference in Southwest. I love the kids, and developing a relationship with them. I love the smiles and hugs I get too!"
— Buzz, Scholars Volunteer
If you have a skill you would like to share, or if you simply want to be a presence in a child's life, join The Common Place Scholars!
Volunteering with The Common Place Scholars is a great way to share your unique skill with a student or impact a child's life in a positive way. Here are ways that you can get involved:
Specialty Volunteer – If you have a special skill or talent that you'd like to teach (e.g. photography, dance, jewelry making, etc.), we'd love for you to share it with our students in a small group.
Mentoring – 1:1 mentoring plays a major role in a young person's life! Knowing that there is another adult who cares for his or her well-being is essential for a child's development. Believe it or not, your caring presence alone is a huge gift!
Homework Help – Academic success and enrichment is an important part of The Common Place Scholars After School Program. We'd love for you to sit down and read a book with our students, or help them answer a challenging question.
For more information please contact Huan Baum:
The Common Place Scholars
Attn: Huan Baum, Program Coordinator
P.O. Box 5415
Philadelphia, PA 19143
Staff
Huan Baum

Program Coordinator
Huan Baum is a proud native Philadelphian. She has deep roots in the city to include her religious affiliations with the AME church, background and love in jazz music, and graduated from The Philadelphia HS for Girls, which is one of the top high schools in the city.
Wanting to experience more than the Philly metro area, Ms. Baum earned a Bachelor of Science degree in Elementary Education from Bowie State University, Bowie, MD. Her undergraduate experience honed her creativity and her focus for achievement. During her undergraduate years, Ms. Baum developed managerial skills as the Operations Manager of the P.R.I.S.E.M Tutoring
Center at Bowie. There, she supervised student tutors, revised access to research materials and
organized and prepared showcase exhibits. During this time, Ms. Baum also developed an
uncanny affinity for working with youth. In addition to being employed at the Tutoring Center, Ms.
Baum enjoyed supporting the area youth as the Lead Teacher at the YMCA Metro Washington.
Ms. Baum's wealth of knowledge and experience were further enhanced by her work with the
Dawn Staley Foundation (DSF) in Philadelphia, where she served as Program Manager of the
After School Program. As the Program Manager, Ms. Baum obtained knowledge of the operational
aspects of non-profit organizations. She has always been passionate about doing her share to
compel youth to reach their potential. DSF allowed her to become energetic, compassionate and
supportive, firmly believing she had found her calling of working with youth in a nonprofit setting.
Ms. Baum then worked with OIC of America as a Sex Ed Health Educator. She brought her
passion for youth and creativity for delivering life saving messages.
Ms. Baum's passion for propelling youth forward through academics has led her to focus on
leadership in youth based programs and organizations. Over the past several years, Huan has
grown to become a respected professional in the nonprofit field. In May 2014, Huan graduated from
Eastern University with a Master of Science degree in Nonprofit Management, which has allowed
her to build skills in all areas of nonprofit management. She believes that her motivation for
excellence and her dedication to quality programming for youth will help in achieving her overall
vision of excellent after-school programming for youth in and around Philadelphia, PA. She is
currently pursuing her Ph. D. in Organizational Leadership at Eastern University.
Ms. Baum looks forward to utilizing her nonprofit management knowledge and skills to provide
stellar organization and programming to the Common Place Scholars program. She brings with
her a tradition of hard work, dedication, non-profit protocols, and the ability to apply her knowledge
for the betterment of the organization.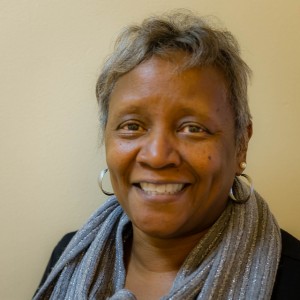 Patricia Diane Reid
Support Staff
Patricia is a 66-year-old retiree of the United States Postal Service after 30 years of dedicated service. She is the mother of four daughters and ten grandchildren, and a graduate of John Bartram High School located in Southwest Philadelphia. Patricia has worked with Cornerstone Christian Academy's aftercare program for the last three years, and is also a part of the office staff at Cornerstone. She is proud and honored to serve with Cornerstone Christian Academy and The Common Place Scholars in any capacity to help the students and staff.
Nyerere Heath
Support Staff
Nyerere offers homework assistance to students Kindergarten through 8th grade and encourages them to do well in school and with any extra-curricular activities. She also contributes to students' development through indoor/outdoor sports activities, devotionals, arts and craft projects, and cooking sessions. Nyerere informs parents of their child's progress, academically and socially. Prior to her work with The Common Place Scholars, she worked and volunteered with the school and aftercare program at Cornerstone Christian Academy, and volunteered both with children's church at her church, and with her son's track team.