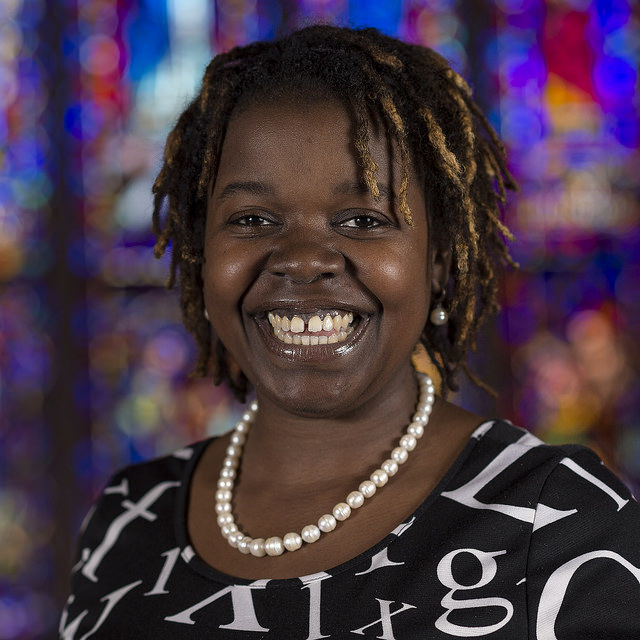 Rev. Aisha Brooks-Lytle
Organizing Pastor
"Pastor Eesh" is a native of Philadelphia. She graduated from Central High School and holds a Bachelor of Science in Music from Temple University. After spending a significant time as youth director at Wayne Presbyterian church, she obtained a Master of Divinity degree from Princeton Theological Seminary. She served various other churches in the tri-state area through her music ministry and in her ministry of preaching, teaching, and pastoral care before joining The Common Place. She is happily married to her husband, Carl Brooks-Lytle and they are the proud parents of their son, Ellington Scott.

Email Pastor Aisha
Peter Grim
Executive Director
A father of two sons and husband to wife, Sara, for 20 years, Peter grew up managing the various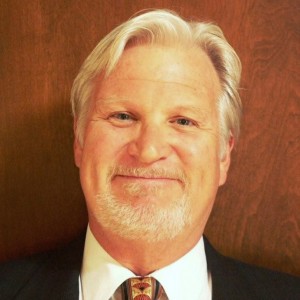 operational aspects of a continuing care retirement community (CCRC) in Devon, Pennsylvania, which
was founded by his father. He went on to serve as the Vice President of Operations for the Presbyterian Homes of New Jersey where he was responsible for the operational oversight of a number of CCRCs, assisted living facilities, skilled care units and affordable housing communities. Over the past ten years, Peter has served as a consultant for non-profit organizations in facility management and business operations. Through the development of strong operational teams, the creation of functional strategic plans and scrutinous fiscal review, Peter has provided guidance to nonprofits ranging from systems development for start-ups to the enhancement of operational efficiency for existing organizations.
At The Common Place Peter coordinates facility renovations, develops systems, and oversees the business operations of this new ministry. An ordained elder of the Wayne Presbyterian Church, Peter also volunteers his time as the chair of the church construction ministry and serves as the Chair of Board of Trustees of the Cornerstone Christian Academy.

Email Peter
Huan Baum
Program Director/Assistant Director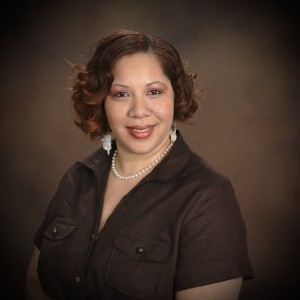 Huan Baum is a proud native Philadelphian. She has deep roots in the city to include her religious affiliations with the AME church, background, and love in jazz music and graduated from The Philadelphia HS for Girls, which is one of the top high schools in the city.
Wanting to experience more than the Philly metro area, Ms. Baum earned a Bachelor of Science degree in Elementary Education from Bowie State University, Bowie, MD. Her undergraduate experience honed her creativity and her focus for achievement. During her undergraduate years, Ms. Baum developed managerial skills as the Operations Manager of the P.R.I.S.E.M Tutoring Center at Bowie. There, she supervised student tutors, revised access to research materials and organized and prepared showcase exhibits. During this time, Ms. Baum also developed an uncanny affinity for working with youth. In addition to being employed at the Tutoring Center, Ms. Baum enjoyed supporting the area youth as the Lead Teacher at the YMCA Metro Washington.
Ms. Baum's wealth of knowledge and experience were further enhanced by her work with the Dawn Staley Foundation (DSF) in Philadelphia, where she served as Program Manager of the After School Program. As the Program Manager, Ms. Baum obtained knowledge of the operational aspects of nonprofit organizations. She has always been passionate about doing her share to compel youth to reach their potential. DSF allowed her to become energetic, compassionate and supportive, firmly believing she had found her calling of working with youth in a non-profit setting. Ms. Baum then worked with OIC of America as a Sex Ed Health Educator. She brought her passion for youth and creativity for delivering life-saving messages.
Ms. Baum's passion for propelling youth forward through academics has led her to focus on leadership in youth based programs and organizations. Over the past several years, Huan has grown to become a respected professional in the nonprofit field. In May 2014, Huan graduated from Eastern University with a Master of Science degree in Nonprofit Management, which has allowed her to build skills in all areas of nonprofit management. She believes that her motivation for excellence and her dedication to quality programming for youth will help in achieving her overall vision of excellent after-school programming for youth in and around Philadelphia, PA. She is currently pursuing her Ph.D. in Organizational Leadership at Eastern University.
Ms. Baum looks forward to utilizing her non-profit management knowledge and skills to provide stellar organization and programming to the Common Place Scholars program. She brings with her a tradition of hard work, dedication, non-profit protocols, and the ability to apply her knowledge for the betterment of the organization.

 Email Huan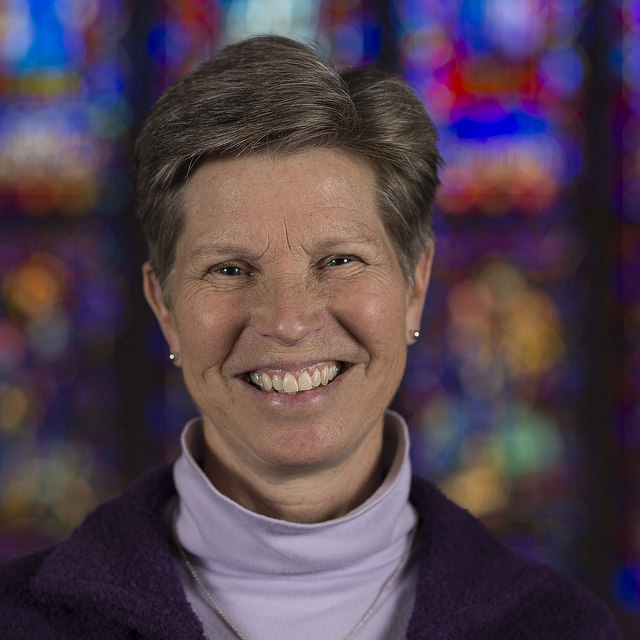 Buff Barnes
Spiritual Director
Buff has been offering group and individual spiritual direction since 2006 at Wayne Presbyterian Church and also at St. David's Episcopal Church. She received spiritual direction training from Oasis Ministries for Spiritual Development and from Chestnut Hill College. At The Common Place, Buff helps with administrative tasks and at the Common Worship Experience on Sunday evenings. She volunteers with The Common Place Scholars after school and looks forward to what God has in store for the spiritual direction and retreat ministry of The Common Place. She lives in Wayne with her husband. They have four grown children and three adorable grandchildren.

Email Buff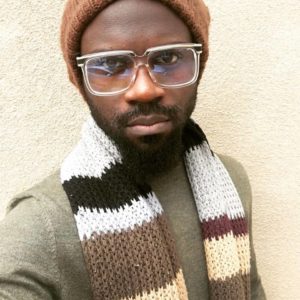 Gene Burke
Office Manager/Outreach Coordinator/Music Director
Gene is the first face you'll see when you walk in the door at The Common Place.  Gene, a longtime resident of the Southwest Philadelphia community, joined our team in February 2017. With over 10 years of operational management and administrative experience, Gene brings with him a wealth of knowledge, ideas, a welcoming smile, and a heart for growth in which he hopes will benefit TCP and the community we serve.  In addition to Gene's administrative responsibilities at TCP, he also serves as the Music Director for our Common Worship Experience and plays an integral role in developing the worship services which are held every fourth Sunday.  He is also the proud father of 4 awesome sons: David, Micaiah, Aaron, and Judah with his wife, Fatima.  You can find Gene at our front desk, Monday through Friday from 9 am to 4 pm ready and willing to serve!
You can reach Gene by calling the main office at 267-275-8238 or by email at geneburke@thecommonplacephilly.org
Board
Rev. Casey Thompson, Chair
Don Born
Rev. Christopher Holland
Jill Keefer-Hugill
Doug McBrearty
Rev. Dick Ollinger
Ron Race
Rich Scott
Meg Born
Rev. Aisha Brooks-Lytle (ex officio)
Peter Grim (ex officio)